7 Must-Know Tips for Ultimate Content Strategy
by Manon Im on Jun 28, 2022 9:00:00 AM
Contents
What is Content Marketing Strategy?
Why Marketers Need to Create a Content Marketing Strategy
Effective Content Marketing Framework
Content marketing is one of the important elements in business. So, for effective content marketing, you need to have the right strategy in place.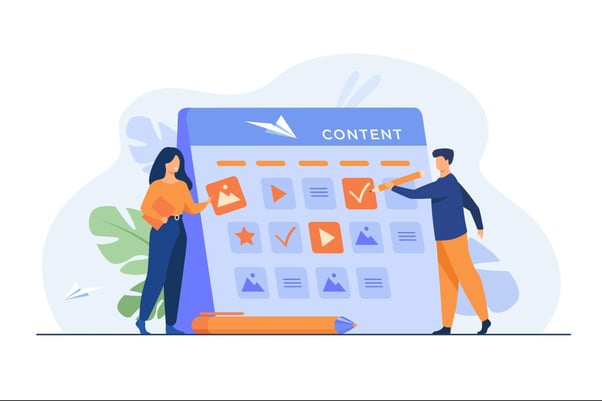 1. What is Content Marketing Strategy?
A content marketing strategy refers to a plan for how to create and manage a variety of content, including audio, text, images, and video, to achieve business goals. A successful content marketing strategy engages potential customers at every stage through multiple channels and keeps them engaged after purchase.
2. Why Marketers Need to Create a Content Marketing Strategy
Content marketing helps businesses prepare and plan a more reliable and cost-effective source of website traffic and new leads. With leads from trusted traffic sources and always-on content, you can flexibly experiment with different marketing strategies, such as sponsored content and social media advertising, to monetize. In addition, content not only helps attract potential customers but also educates them and increases brand awareness.
In the case of startups, it may be thought that content marketing is unnecessary at the beginning of the business, but publishing high-quality content using various media provides useful information and brand experience to potential customers, thereby establishing a relationship with customers and further content marketing is critical to long-term success as it helps you make real purchases and improve customer satisfaction. Then how should you establish a content marketing strategy?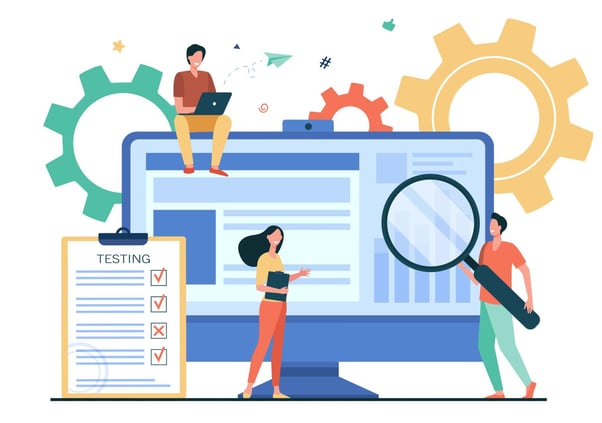 3. Effective Content Marketing Framework
1) Define your goal
What goals do you want to achieve with a content marketing plan, and why do you create content and content marketing plan? Just as products and services seek to solve problems facing their audience, so does content. When your audience is aware of a problem and wants to solve it, your content can offer a solution.
A good content strategy will naturally connect potential customers who are aware of and address problems with existing customers who are already using your product. Setting up the goals you want to achieve with your content marketing before creating a content marketing strategy will make your strategy decisions easier.
2) Conduct persona research
If you are just starting in marketing, defining your buyer persona is important. With a good understanding of your target audience, you can create content that is relevant and valuable to your audience. Different types of audiences require different content strategies, so you need to develop a content strategy after you target your content. If your audience consists of multiple types, you will need to explore different strategies. By using different content types and channels, you can deliver content tailored to each persona. Also, regularly conducting market research to re-measure your target audience parameters can be a way to increase your audience.
3) Run a content audit
In the early days, most start content marketing by publishing blog posts. If you want to publish a content type other than blog posts, a content audit can help you determine which content is performing best and which is the worst performing. If you have already published content, you should audit your content marketing efforts and results in the meantime. Content audit identifies gaps in response across different topics to help you determine which topics your audience resonates with most, and to brainstorm new content ideas.
4) Use a content management system
Content management includes content creation, publishing, and analysis. To create, publish and manage content easily and sustainably, you need to invest in a Content Management System (CMS). HubSpot CMS allows you to plan, create, publish, and measure results in one place. Another popular CMS is WordPress. Check out the HubSpot WordPress plugins that HubSpot offers for free web forms, live chat, CRM access, email marketing, and analytics.
5) Determine which type of content you want to create
You can publish many types of content from textual content such as e-books and blog posts to audio content such as podcasts. To determine the type of content you focus on publishing, first find out what types of media and channels your target audience is consuming. Choosing the wrong content type and channel can be a waste of time as you won't be able to reach or engage your target audience. If your audience prefers long-format video content, you can publish your content on YouTube, or if you prefer content that is at a glance, you can opt for TikTok and Instagram. Once you've identified the right content types and channels for your target audience, create a budgeting template that will help you understand the resources you need to execute your strategy.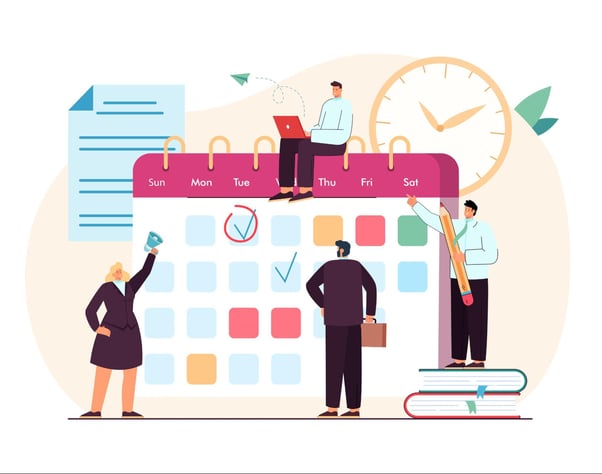 6) Brainstorm content ideas
Now you need to come up with an idea for the content you want to publish. Here are some tools to help you brainstorm ideas.
Feedly RSS feeds are a great way to keep track of trending topics in your industry and at the same time find content ideas. Enter the topics that interest you most then AI will do the rest. So you no longer have to search the internet for new content ideas.
Looking for popular content and content ideas? BuzzSumo offers several market research tools, and you can use social media sharing to see reactions to your content. This information will help you in deciding what type of content to create for your ideas.
Move others' minds with IMPACT's Blog Title Generator. This tool is similar to Mad Libs, but it shows a generic headline format with spaces to fill in your favorite topics. This brainstorming technique will help you put general ideas into content that will appeal to your target audience.
It's a great tool to use when you want to see where you are with your website and SEO efforts. Website Grader provides detailed reports to help you rank and optimize for important areas of your website's performance. This tool will help you figure out how to make and improve your website more SEO friendly.
7) Publish and manage your content
Your marketing plan should include content publishing schedules and post-publishing management as well. Editorial calendars allow you to schedule the publication of various content on your website. And using the social media content calendar to promote and manage your content on other sites will make your work more convenient.
Creating a successful content marketing strategy requires exploring and properly utilizing resources to help you at each step from building the foundation of your content marketing plan to adding tools to better manage your content. So when consistently publishing content, you can get your job done and proceed more easily.


RELATED TOPICS