How to do better B2B Social Media Marketing
by Jin on Oct 13, 2022 8:30:00 AM
Contents
Tedious B2B Companies' Social Media Marketing
Passive B2B Social Media Marketing
B2B social media marketing needs to be done well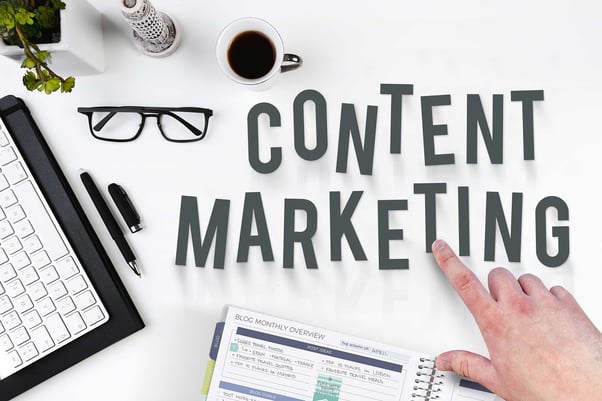 1. Tedious B2B Social Media Marketing
Social media marketing for B2C companies should be fun. Consumers are cold-hearted, so they turn the screen over as soon as they feel a hint of advertising. But what about social media marketing for B2B companies? Recently, B2B companies are also scrambling to use social media platforms. However when we look at social media content from B2B companies, we can think of a middle manager from a sales department who doesn't know much about social media.
"Don't Do This and That, Just Do It Smartly."
The marketers of B2B companies will also be frustrated. They get hit by their boss being told not to start something if they can't take responsibility. So they end up producing conventional content, self-justifying who will be looking at this social media of B2B companies.
2. Passive B2B Social Media Marketing
Why are B2B companies passive in social media marketing? There are two main reasons.
1) Requiring Long Time Investment and Lots of Resources
Social media marketing is mainly based on content marketing, and it needs more people, time, and training to implement and execute the program. On the other hand, numerical results don't come out right away. Long-tail marketing takes a long time and consumes a lot of resources. It is expensive to entrust an agent, and it takes a lot of time and manpower to handle it internally. Therefore, decision makers of the marketing department in many B2B companies hesitate to execute social media marketing.
2) Rigid Organizational Culture and Having Difficulty Setting Target Audience
B2B companies are difficult to target because the target audience is another corporation, and there is a limit to selecting materials for content marketing. In addition, there are many B2B companies with a more conservative corporate culture than B2C companies, so they are often restricted when utilizing social media and producing content.
But the more important cause lies in the fundamental doubts that the decision makers of marketing plans for B2B companies have about social media marketing. To be Frank, they might be wondering who is going to see this and benefit the company.
Since the benefits of social media marketing are not visible, the marketing plan and execution seem to be stereotyped in a mind that we do it because others do it. If you are a worker at a B2B company who is familiar with traditional business practices and doesn't know about social media, then it cannot be helped. Traditional B2B companies emphasized sales and didn't think much about marketing. Marketing was just a part of the company's CSR business. However, from now on, the young marketers of B2B companies and the employees who are reading this must persuade their bosses, who are the decision makers of marketing activities.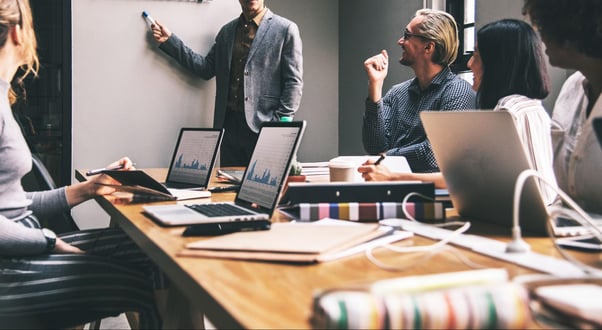 3. B2B social media marketing needs to be done well
Even if it is a communication between one company and another, it is the people who decide within that system. If you look into it, it is no different from B2C marketing. The only difference is that in the process of B2B marketing, we need more follow-ups, such as consulting, in order to make a profit after finding leads.
For B2B companies, social media marketing has 3 advantages.
1) Targeting the Decision Makers of the Enterprise
It is directly targeting the groups of decision makers in potential customer companies through social media channels. It could be social media targeted ads, or it could be distributing content created by setting them as target audiences. By directly targeting the decision makers, it can speed up the process of finding leads and turning them into loyal customers.
2) Reputation Management and Utilization
Collecting online information has become a basic procedure for B2B businesses, just as consumers check reviews before buying. According to a survey conducted by global research consulting firm CEB, customers in B2B business used web browsing the most as the first step in the purchasing decision process. B2B companies that actively utilize social media can give potential customers trust simply by having their quantitative web presence. It would be perfect if there was positive feedback or a fan community. However, it is more important to manage negative feedback or reputation because prospects are more sensitive to negative reputations than positive ones.
3) Social Listening and Some Features as a Social CRM
Communication between companies seems rigid. By collecting customer needs and complaints through social media platforms and by communicating in real time will gain customer trust and leave a good reputation as data online. These public digital traces help organic marketing.
Despite these advantages, it is still not easy for B2B companies to execute proper social media marketing. From pressure on performance to materials used to persuade others, there is a long way to go when you realize that content is the aesthetics of waiting. But don't give up. And since we are going to work on it, let's end it perfectly.